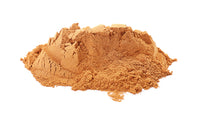 Who We Are
We produce premium cinnamon products using ethically sourced Ceylon Cinnamon from the island of Sri Lanka. This mission began after discovering several varieties of Cinnamomum cassia, including Chinese, Saigon, and Korintje, are often mislabeled as Ceylon.
Single Origin Cinnamon
Our cinnamon is cultivated on certified organic farms in Sri Lanka's Central Province. This mountainous region is believed to be where the Cinnamomum verum species of evergreen tree originated. The unique climate produces the finest "True Cinnamon" in the world. The inner bark has a golden brown color, citrusy aroma and mild flavor.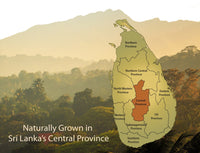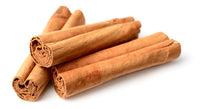 Treasured Since 2,000 B.C.
Mentioned in the Old Testament and once considered more precious than gold, many expeditions were launched in search of this ancient spice. In 1518, traders from Portugal discovered cinnamon in Ceylon (present-day Sri Lanka) and gained control over several island kingdoms. In 1638, the Dutch captured Ceylon and established a system of cultivation that still exists today. Under cultivation, the cinnamon tree shoots are continually cropped resulting in a dense bush with thin branches. During harvest, the inner bark of these branches is peeled and sun-dried producing the prized cinnamon quills with numerous health benefits. 
Testimonials
This is a great Ceylon, milder and not overpowering so it blends super well with everything. Great aroma and a lovely smooth texture. This is a great product and will last.

Amy Murphy
Bought on MD' s recommendation to help control blood glucose levels. It works!

Kindle C
Our search for true Ceylon cinnamon is over! The quality is high and we look forward to the results of our next A1C! We recommend without reservation!

LR
Great antioxidant and up to date I have great control of my high cholesterol.

Juan E Garriga
 I love the great aroma and excellent flavor. As a cinnamon lover, I've tried several different brands and this is by far the best Ceylon powder.

Ina C.
Exactly what I was looking for with a decent price. Very mild compared to the more common Vietnamese or Chinese grown cinnamon. This is exactly what you want without the high toxins.

Diane Norcross
My 1st taste was not what I expected but the more I eat it the more I love it. I put it on toast with honey, I use it in homemade oat meal and I use it in my smoothies. I am always thinking what I can use it on next. Will never go back to McCormick.

Debbie Jarrell
By your true cinnamon here because it is the very best I have ever found. This is the natural source for real cinnamon. It is more potent and certainly less dangerous than cassia which is false cinnamon.

F&S
I started taking this after my blood sugar increased rather suddenly over the course of a year. It has brought me back within normal range and stabilized it. I take one with breakfast and one with lunch. It upset my stomach a little at first, but now take it mid-meal and have no problem.

Heidi
Nature's True Cinnamon

Harvested in Sri Lanka
Nature's True Cinnamon
Harvested in Sri Lanka